Whether it's for a professional headshot or just for fun, a photo shoot requires different makeup and application than what is used every day.  Mario Tricoci Hair Salons & Day Spas Regional Manager of Beauty and Retail says, "We have had requests from clients getting corporate headshots, engagement photos, or family portraits taken.  And this is ideal time to perfect your makeup for holiday card pics!"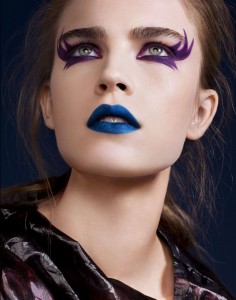 Here she shares her beauty expertise:
1.  How does makeup for a photo shoot differ from "regular" makeup? Color is lost in the camera! You want to look vibrant and beautiful in your photo. Photo shoot makeup needs to be full coverage with extra attention to detail and blending. For the face, we use an oil free matte formula.
2. What are some tips you can share for preparing ones own makeup for a photo shoot? Before having your photo taken you need to prepare your skin by exfoliating and moisturizing. This will make your skin smooth and hydrated. Matte foundation will stay in place and not budge. The necessary steps include: highlight, contour, bronze, conceal and blend!
3.  Why might it be better to seek a professional makeup artist when preparing for a photo shoot? A professional can take the trial and error out of choosing the right undertones to best suit your coloring. It is important to not over do makeup – especially around the eyes.  This is especially important for close up shots.
4.  What about TV – how should makeup be different for television? With HDTV, it is sometimes difficult to maintain even just a "normal" appearance on camera for an extended period of time. The studio lights are bright and hot on a television set. Shine on the face needs to be managed with a high definition powder.  Again, a professional can apply lots of tips for a perfect on-camera look!