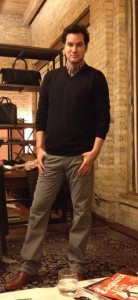 Emme:  Where did you grow up and go to school?
I grew up in Bloomingdale.  I went to Lake Park High School in Roselle.  Then I went to Elmhurst College and graduated with a music business major.  It trained me and groomed me for what I'm doing today.  Every year, B96 broadcasts live from a high school for football season, and every year we go to Lake Park High School.  Every year, it's not even a joke, Lake Park is the best high school we go to throughout Chicago.  It's great to get the hometown love!
Are your old teachers still there?
Yeah, a few of them are still there!  The kids today have a lot of really cool things that I didn't have.  It's cool to see the gym, see the hallways.  It's great to see the places where my dreams started.
Did you always know you wanted to work in radio?
I never knew I wanted to be in radio.  It kind of came to me.  My partner, Dougie Stylz, went to college for radio and majored in broadcast journalism.  I did not.  Music was a huge part of my life.  I was in a boy band back in the day called VI3.  We toured with Backstreet Boys and Britney Spears.  I was doing that thing, and when I left the group to go solo, and my current boss approached me.  He asked me what it would take for me to be on B96.  I grew up listening to B96 and Eddie and Jobo.  I was blown away with the idea of even doing it!  It was the best decision I've ever made.  Ten years later, we're the no. 1 afternoon show on the radio.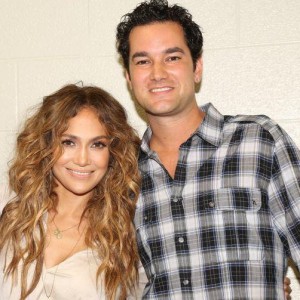 Why do you think Stylz and Roman is no. 1 on the radio?  What do you have that's different from the rest?
Well a couple things.  We're both born and raised in Chicago.  We were born and raised loving B96.  We're talking about local and Chicago things that you can't make up.  Stylz is trained for radio, and I'm not.  Two of him, or two of me, wouldn't work.  I think, also, we were friends first.  You can't teach that chemistry.  On the radio, that chemistry translates over.
What has been your best celebrity interview?
I think the best person is Jennifer Lopez.  She is such a huge star.  And she could not have been nicer.  She could not have been more beautiful.  Her personality was sky high.  Honestly, I met a totally sincere, amazing person.  I will forever be a Jennifer Lopez fan.  She knocked me away with how naturally beautiful she is. Kanye West was awesome.  A lot of people say different things about him, but he was amazing.  He talked the majority of the interview.  He's totally misunderstood.  He's super, super talented and very misunderstood.
Did you get to interview Kim?  (laughs)
She was at that show, but she didn't go with him to the station.  We talked about her in the interview.  He talked about her openly.  [The interview] got picked up by PerezHilton.com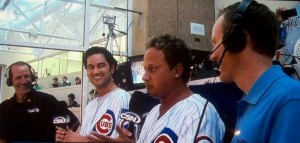 What has been your worst celebrity interview?
Normally, we get everybody's best side.  We interviewed Busta Rhymes, and he was horrible.  He gave us one word answers.  He couldn't have been less friendly.  Maybe, it was a bad day for him.  That's possible.
What advice would you give to young people who want to do what you do?
I don't care what you want to be.  I think that young people should never give up on your dreams.  That's the most important thing!  A lot of things happen where you're told no.  All it takes is one yes that will change your life.  The people that keep plugging along are going to hear that yes.  On the music side, I was with a huge label, and we got dropped.  I went solo, and the album never came out.  And now I'm in a group called Jump Smokers.  Had I given up, I would've never been able to see what I see now.  Jump Smokers toured with Pitbull and Ke$ha last summer.  We're one of the biggest names in dance music right now.  One yes will change your life!  I'm living proof of that!
Tell me more about Jump Smokers.
You can check us out at jumpsmokers.com.  All of our music and remixes are on soundcloud.com/jumpsmokers.  We've remixed over 100 songs with artists like Usher, Pitbull, Mariah Carey, and Celine Dion.  The list goes on and on.  We're going to go back on the road with Pitbull this year.  I have two amazing careers and the reason why I'm in both of them is because I never gave up.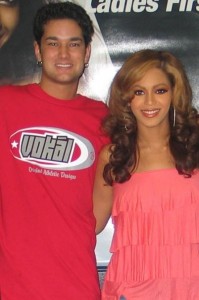 What are your plans for the future?
A lot of people ask me if I'm going to do radio or Jump Smokers.  I am going to do both until I can't physically do both anymore.  There's no way I am going to give up one of those.  I feel like the sky is the limit, and if you want something bad enough, you can make it happen.  I'm going to keep on the radio train, and just see what happens in the next few years.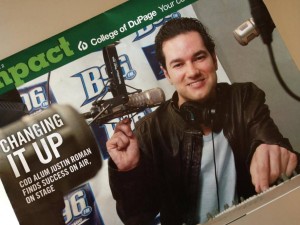 Justin's Guide to Chicago:
Favorite Restaurant:  If I want Italian food, I go to RPM (52 W Illinois St., Chicago).  If I want Asian, I go to Sunda (110 W Illinois St., Chicago).  If I want barbeque, I go to Old Crow Smokehouse (3506 N Clark St., Chicago).
Date Spot:  Wrigley Field to watch the Cubbies play!  Thankfully, I have a girl who likes to come along with me.
Cubs or Sox:  There's one baseball team here in Chicago, and it's the Chicago Cubs!  I can't wait until the time they finally win The World Series, because this city will EXPLODE!
Favorite Pizza:  Lou Malnati's Pizza (439 N Wells St., Chicago) all day!  I love that place!
Starbucks Order:  I don't drink coffee!  But, if I had to make a choice, I would order a white hot chocolate!