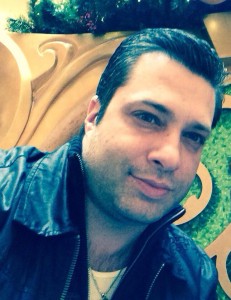 Tell me about yourself and where you grew up.
My name is Bartolomeo Tumbarello.  Everyone calls me Bart for short.  I had another nickname growing up called Romeo.  I was the Georgie Porgie.  I would kiss all the girls.  I was born and raised in Cicero which is where I met Dominic.  When I was about 17 years old, my parents decided to give me a culture shock and moved me out to the suburbs.  Even though Cicero is the suburbs, it's kind of like the inner city.
How did the show begin?
Kara and Curtis Leopardo called up Dominic Capone and (producer) Tony Passarella.  They said they wanted to do a reality show on (Dominic's) friends and family.  Tony Passarella put  together a sizzle tape.  Tony asked me if I could hold the camera while filming.  Instead, I was at the table talking to women.  Tony said, 'I should put you on the show.'  So long story short, I got on the show.  Kara and Curtis are from Chicago, so they have roots here.
Are your roots in entertainment?
I tried to act.  I tried the stand up comedian thing.  I tried everything.  Dominic had a big influence.  If it wasn't for him, Kara and Curis, and Tony, we wouldn't be here.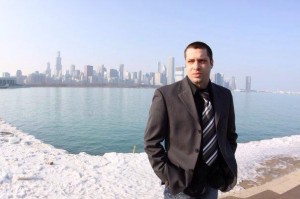 Many people think the show is a poor representation of Italian- Americans.  What do you think?
In this day and age, (the mafia) has become an entertainment genre.  But, this is who we are.  This is our history.  Nobody knows that when (Italian- Americans) came to the United States, we were paid less than anybody.  Our ancestors that came here had to fight.  We're not gangsters.  It's show biz, and it's funny.  We want to be ourselves.
What part of Italy is your family from?
My father is from Sicily.  My mother's family is from Naples.
So you're a romantic guy, right? (laughs)  Who are these girls you're with on the show?
[The girl who was with Bart on the date with Jeff] was a friend of mine.  That's all it was.  Just a friend.  The tall blonde, the model from Bulgaria, she had my heart a little bit.  But, it didn't work out.  The blonde I was really dating.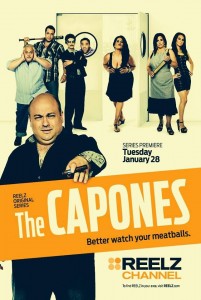 Being a Romeo, what are your advice to men about women?
Always respect them!  What we all seek for is love.  That's why sex sells.  That's why people go out to clubs in shitty weather– it's for love.
Have you found your soul mate?
Yes, I have found more than one soul mate.  I'm a hopeless romantic.  Anything is possible, you just have to be open to it.
What kind of girl are you looking for?
I'm not into any type of girl.  I just appreciate the opposite sex.  When I'm ready, I'm ready.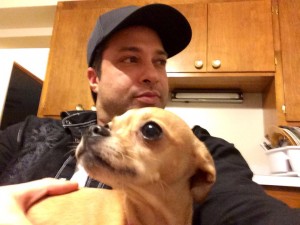 Tell me about how you ended up wearing that dress on camera?  (laughs)
Jeff had a date that was canceled.  They put the cameras on us, and they told him to talk about it.  I told him he should hang with me, which is how the whole bet happened.
What are your plans for the future?
I want to be a producer/director.  I have two films under my belt.  One film I tried to act in it, and it was horrible.  I'm no actor.  Al Pacino and Johnny Depp are actors!  I did a documentary called Chasing Hollywood.  I did a movie called Albert.  It's a comedy.  That film got selected in the Latino Film Festival.  I also have a comic book movie that's in post production.  I'm active.  This has definitely been a blessing.