Since I've entered my mid-20's there has been a vast majority of engagements and weddings.  Crazy! But, at the end of the day, I still feel like the 16-year girl I was 10 years ago.  Where has the time gone?
When I was 16:
It was the year 2004
I was a sophomore East Leyden High School
I liked:
Britney Spears' In the Zone CD
DreX in the morning on 103.5 Kiss FM
Justin Timberlake… duh!
My boyfriend Kyle
The song "True" by Ryan Cabrera
Abercrombie jean skirts
daydreaming
Bebe tops
The "preppy" look
Ryan Cabrera
peanut butter and jelly sandwiches
Parties on the weekends
Socializing at school
Football Games
Reality shows such as The Simple Life and Laguna Beach
Corvettes
My journalism teacher Mr. Rossi
Newspaper Class
Tiffany Bracelets
Tiny Louis Vuitton and Coach purses
Jesse McCartney
pink… everything!
Disney World
Driving around in Sam's car
Boys that played football
Mean Girls
My Dislikes:
P.E.
Chemistry
Geometry
The ACT
I Wanted to Be: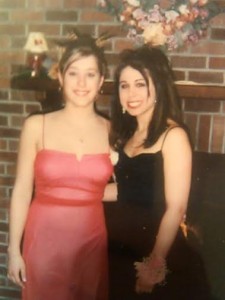 Advice I Would Give Myself 10 Years Later:
Stay away from drama and people who cause drama
Those who gossip about others are probably gossiping about you
Do better in school!
In the grand scheme of things, who you hung out with, wore, talked to, popularity status, and parties you attended REALLY don't matter
School shouldn't be for socializing
Don't Burn Bridges
Keep in touch with friends
Take Driver's Ed more seriously
REALLY REALLY enjoy these moments.  You don't have to worry about getting married, getting your career together, or your future life.  Just have FUN!