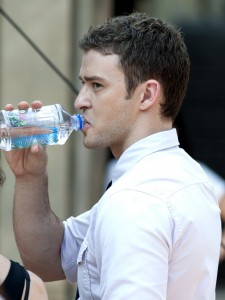 Let's Get Smart!
Studies show that students who drink more water do better on exams than those who don't.  Drinking water can improve concentration.
Burn Those Calories!
Drinking water before a hard work out will help you last longer.  Cool water will help with fatigue that comes from exercising.
Get Your Metabolism Moving!
Those who drink 32 ounces of water a day burn less calories than those who drink more.  Hydrated cells function better.
Let Your Skin Shine!
Hydrated cells help with balancing oil production.  Water always helps your skin glow!
Source:  Cosmopolitan