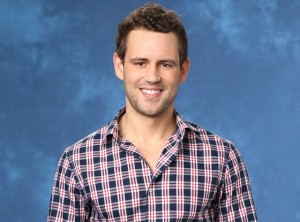 Did you see it coming?  In a super cute proposal, Andi Dorfman picked Josh Murray on Monday night's finale.  All of America was excited for the pair, except for runner-up Nick Viall, who is still heartbroken and in love with Andi.  Nick shared a little bit too much on After the Finale Rose ceremony, asking Andi why they "made love" if she wasn't planning on picking him.  TMI! 
According to E! Online, Nick told reporters that he never meant to humiliate Andi and should've talked to her in private.  Ya think? 
Andi and Josh didn't seem fazed by Nick's comments.  Kissing and cuddling, the two told Chris Harrison that they plan on having a spring wedding, but for the time being want to enjoy their time as an engaged couple.
Do you think Andi made the right choice?  What do you think of Nick's actions?