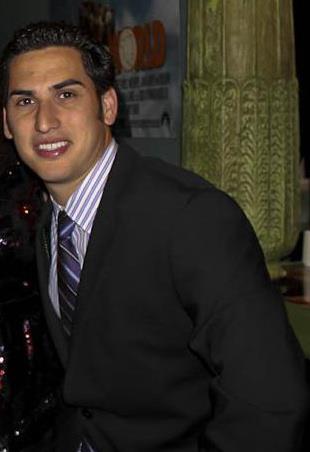 Where did you grow up and go to school?
I was born in Norridge.  I moved out to Elk Grove when I was one.  We've been there ever since.  I want to Link Elementary School, and Mead Junior High, and then went to Conant High School.  For college, I went to Harper, and finished at DePaul University.
What did you study at DePaul?
Communications and media studies.
Tell me about your life after college.
I was living downtown, then I moved home.  It was nice since I was gone for four years.  I worked for my dad for a little bit.  Now, work in Lake Zurich.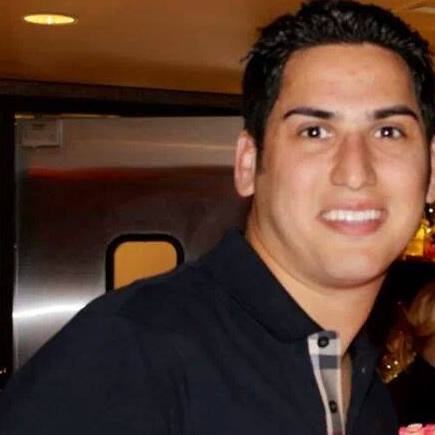 Why were you interested in the coaching position at St. Viator?
I like working with older kids.  I thought it would be a new challenge to coach an older group.  I think it's a good fit.  I'm a JV hockey coach.
What are your responsibilities?
Making sure we have a practice plan in place, making sure the kids are in shape.  My biggest goal is making sure the kids can make varsity.  Their first year with me will be a year they never forget.
When does your season start?
Aug. 29 and Aug. 30 are tryouts.  But, Sept. 6 is our first practice.
What are some things you want to accomplish with your team?
The goal would be to win the Chicago Catholic League.  Our major goal is to win state as JV.  We want the kids to have fun.  We know they can do it, they just have to work hard, and prove that they can.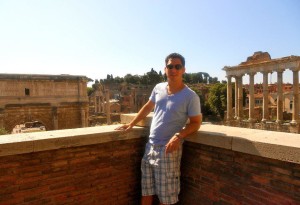 What obstacles do you think you'll run into?
Kids get burned out.  Kids also play other sports, and we're in a tough league.  There's some good teams that we will be facing, but we're up for the challenge.
What schools are you up against?
St. Rita, Notre Dame for Boys, Mount Carmel, Marist, St. Ignatius.  All of the Catholic schools in Chicago.
Who do you look up to?
My dad.  He taught me everything about hockey, and how to be a good coach.  I have to get the respect of the kids first.  I was taught at a young age you have to work hard for what you want.  My dad got me into hockey.  I am a better player than him.  (laughs)  He's been a big part of my hockey career.  He taught me how to play and how to coach.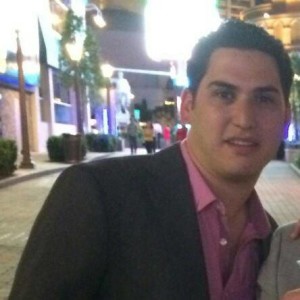 So I'm assuming that you're a big Blackhawks fan?
Yes.  I'm kind of jealous that my sister gets to skate on the ice.  Hockey is a big part of our lives.
What other Chicago teams do you like?
I'm a huge Cubs fan.  I am probably more of a Cubs fan than a hockey fan.  I played baseball when I was younger.  I love the Bulls and the Bears.
What part of Italy is your family from?  
My mom is from Sicily, and my dad is from Mola di Bari.
How does your Italian heritage influence your work ethic?
Work hard and good things will come.  If you want to excel at things, you've got to bust your butt and good things will come.  Hard work pays off.  I see it with my dad.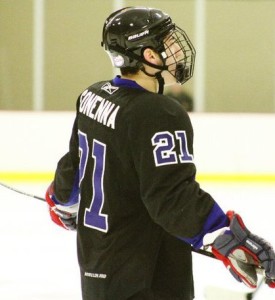 Vince's Chicago Favorites:
Favorite Restaurant:  Volare,  201 E Grand Ave, Chicago
Favorite Pizza:  Lou Malnati's.
Best Pasta:  My grandmas!
Favorite Cappuccino:  I'm not a big cappuccino guy.  More coffee or espresso.
***
Vince's Top Five:
Favorite Movie:  The Bronx Tale
Favorite Ice Cream Flavor:  Oreo
Starbucks Order:  Gingerbread Latte or Pumpkin Spice Latte during the holidays
Band/ Singer:  Avicii, Afrojack, David Guetta
Favorite TV Show:  Friends, King of Queens