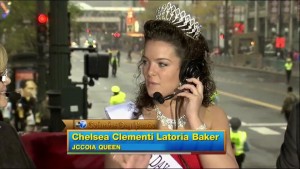 Chelsea Baker, the 2014 Columbus Day Queen, has officially given up her title.  After a whirlwind year of queen duties, Baker is feeling content with the mark that she's made on the Italian American community.
You have had quite a year!  What were some highlights?
There was so many!  The biggest moment was the parade.  I loved attending Frank Pisani's 80th birthday at Casa Italia.  During the Christmas season, I felt like I was always going to events!  That was really special.  For Ron Onesti, I saw famous Italian singers, watched shows, and was featured on WTTW's special The Italian Americans.  I really enjoyed meeting Pasquale Esposito.  I was doing about two or three events a month!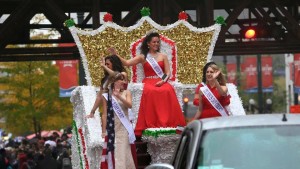 How has the title changed you?
I've changed in so many ways.  I opened my eyes to my culture and to people I wouldn't usually have the opportunity to meet.  I'm usually shy, and I like to listen.  But this opportunity allowed me to have a voice.  I really got to say how I felt about being Italian American.
What kinds of things do you want to do for the Italian community in the future?
Sadly, a lot of people in my generation are not involved.  Going to different types of events gave me a reality.  I really want to volunteer in the future for different Italian organizations.  I think people my age should step up and support their culture.
Were you involved in picking the new 2015 Columbus Day Queen?
I was at the event, but I wasn't involved in the choosing process.  The picking process was nail-biting!  Every girl who was there would've made a beautiful queen!  The girl who was picked is a beautiful girl inside and out!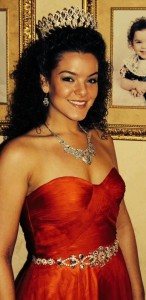 What advice did you give her?
We exchanged information.  I told her that if she has any questions, she shouldn't hesitate to call me.
What advice would you give young girls who want to be the Columbus Day Queen?
JUST DO IT!  Don't over analyze it, and just do it!  Sign up and show our community what you've got.  You may experience some fear.  I've never been in a pageant.  This may sound cliche, but be yourself.  That's what gives the girl the crown!