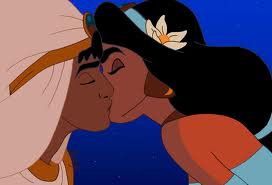 It's Valentine's Day.  You just got done with an amazing date with a totally hot guy.  Do you want to kiss him?  OF COURSE YOU DO!  But, how can you be a good kisser?  Well, here are some tips according to science that will help you make that kiss perfect.
Girls:
Open your mouth more.  Research prove that men like wetter kisses.
Be more aggressive with your tongue and take an active part in the kiss.
Initiate the kiss.
Guys:
Guys, don't jam your tongue down her throat.
Be in tempo with her tongue.
Also…
Guys, be clean-shaven.
Ladies and gents, be sure to smell good.
Kiss in a romantic setting.
Have fresh breath.
Guys, ladies like to be kissed on their necks and ears.  Be creative with the kisses.