If you've ever watched Real Housewives of New Jersey you've noticed the dreamboat that is Albie Manzo.  He's the son of matriarch Caroline Manzo, the shows voice of reason.  Albie and his brother Chris manage a company called blk water.  Albie chatted with emme about the benefits from sipping blk water, his Italian roots, and his wild ride as reality TV star.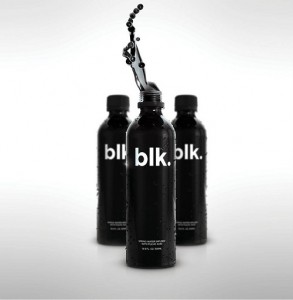 So how did you get the idea for blk water?  
We didn't, really.  Two ladies out of Canada started putting fulvic minerals into regular water while her mom was sick.  They wanted to get nutrients back into her body.  I met them with my uncle about 2 years ago at a food show and we went from there.
What makes this water different than any other vitamin drink? 
The fulvic minerals is the big ingredient in the water.  Also there's a high pH, antioxidants, and no sugar or carbs like most sports drinks. It's just like regular water.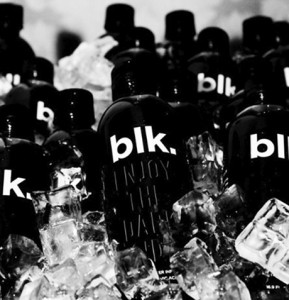 What are the health benefits from drinking blk water?  
We're careful not to make health claims.  I've always been pretty active and I love blk.  Everyone talks about what's in it, but I like talking about what's not in it.  You're not drinking sugar, you're not drinking calories or carbs and it's not going to make you feel bloated.  It tastes just like water!  Staying hydrated is what your body relies on.  I think we're doing something that's never been done before and adding value to a product that nothing on the market really has.  And that's what I'm really excited about.
We're finding customers in really unique places.  Moms are a really big fan because it gets their kids away from soda.  It's something they're really enthusiastic about.  This stuff works.   We've had a lot of exciting news with the product with people who have been drinking it.  We really work hard to do things that are supposed to be done here.
Has the show helped at all with advertisement?
The show is a double edge sword.  If I had a chance to do it again I would say 1 million times yes.  It's been one of my greatest assets.  At the same time it's difficult to pack in everything about this product in a 3-minute segment and keep it interesting.  It's not going to happen. It's not a novelty product, but more of a functional beverage.  But, I think it's been awesome so far.  I hope it keeps up and we'll see how it goes.  It's been a big help to us and Bravo's great.
People on Twitter always seem to ask you where they can buy blk water.  So, where can you buy it?  Where can Chicagoans buy it? 
I was just at a trade show in Chicago.  Most of the time we sell to a distributor so it's not that easy to know where [blk] is sold.  In the Chicago area,  Sunset Markets was going to place it, Whole Foods, Treasure Island, and really small health food stores plan to pick up the product.  If you can't find it at those stores, you can find it at amazon.com
I liked the episode when you guys were in Chicago for Jaime and Rich's wedding.  That was cool!  
Yeah that was fun.  I've been out there a lot lately.
So, how exactly did your mom [Caroline Manzo] get on Real Housewives of New Jersey?  Where did the producers find her group of friends?  
Jacqueline was approached first at a hair salon that was featured a lot on seasons 1 and 2.  They asked her if anyone else would be interested.  She brought on Aunt Dina [Manzo] who brought on Teresa [Giudice] they had two other friends of Aunt Dina's that were going to be on the show that dropped out last minute.  They replaced the two people with my mother and Danielle Staub.  It's a funny story.  It's been an interesting ride so far, I guess.
What part of Italy is your family from?
My mother's family is from Naples.  My dad's family is from a town called Avellino.
Since you've been on the show, have any friends tried to use you to get on TV?
Well, when the show first started, no one even knew what was going to happen.  We didn't expect it to be on this long,  especially us kids.  As time's gone on, some friends have tried to take advantage of it more than others and some don't care for it.  I think it's kind of funny now because now we understand how production and filming works.  It's not easy to always get on camera.  When we're filming, it's always fun to see people try to get behind somebody in a scene.  It's just really, really funny.  We did a scene one day in a restaurant and there was a girl that was our waitress.  If someone walks in front of the camera, they're going to get cut out.  After we left I checked  Twitter and it said "just waited on Albie and Chris Manzo for the Bravo show.  I'm filming with them today and I'm really nervous."  So that was pretty funny.  A lot of people who don't know us have more fun with it than people that do.
Describe a typical day filming.
I really can't– they're all different.  There are days that are absolutely exhausting, and there are days when it's a lot of fun.  I think it's the most exhausting, believe or not, when we go on those vacations because the second we wake up from the second we go to sleep there's a camera in your face.  There really isn't a break.  But during the week it all depends.  They'll call you on a Monday and see what's going on that week.  If something's of interest, they make the arrangements to do that.  It's fun being yourself as long as you don't get caught up with all the nonsense.